FICTION
---
If I Seem Quiet… 
Just released!
Aaron Bradbury, 28, has a successful career as a pharmacist and a nice apartment in sunny Tempe, Arizona. Yet, his life seems empty. He has few friends and has had no luck with dating.
A chance meeting with a trombonist named Rob sets a series of events in motion that will change Aaron's life. Rob invites Aaron to attend the Desert Pride Symphonic Band concert the following Sunday. Aaron, who quit playing his trombone in college, decides to go. As he enjoys the concert, he realizes he misses playing his trombone and the camaraderie and friendship that come with playing in a band.
After the concert, Rob encourages Aaron to start playing again and join the band. There's only one catch: Desert Pride is an LGBTQ and Allies band. Rob assures Aaron that straight people are welcome. After some initial hesitation, he agrees to give it a try.
Aaron's apprehension fades quickly. He enjoys playing his trombone again, makes new friends, and finally confronts the truth he has been avoiding for years. As the saying goes, he's been looking for love in all the wrong places.
One of Aaron's bandmates invites him to join his gay running club. On his first run, Aaron is smitten by a tall, handsome, dark-blond young man named Ryan. Although Ryan seems to check every box, he has a mysterious past he's reluctant to discuss. (Ryan's story is covered in my first three books, below.)

Aaron's story is filled with humor, drama, discovery, trust issues, and questionable life choices as he discovers gay life, deals with homophobic parents, and learns the ins and outs of same-sex relationships – from horniness to heartbreak to happiness.
Maybe Next Year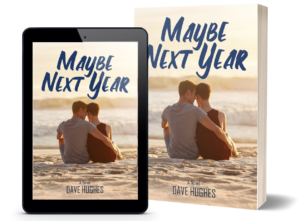 Bryan* and Chris are high school juniors who have been inseparable best friends for three years. Now, they are discovering that their feelings for each other run much deeper than mere friendship.
Chris, whose open-minded family is completely supportive, is ready and able to live his life out and proud. For Bryan, whose father is the pastor of a very conservative mega-church in a Kansas City suburb, being gay simply isn't an option.
Bryan hopes that Maybe Next Year when they leave Kansas to go to college together, he will be able to live more openly. In the meantime, they must learn how to navigate their conflicting family dynamics and boundaries if they are to fulfill their dream of spending the rest of their lives together.
Everything changes when Bryan is outed. His father will stop at nothing to force Bryan to "leave the homosexual lifestyle," requiring Bryan and Chris to make some very difficult choices.
Maybe Next Year is available now in paperback, hardcover, and eBook from Amazon and other vendors.

* Bryan later changes his name to Ryan.
Instant Adult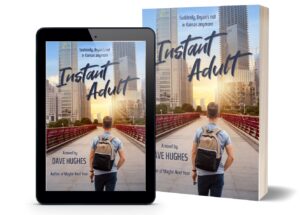 In this engaging sequel to Maybe Next Year, 17-year-old Bryan* suddenly finds himself on his own in Los Angeles, having narrowly escaped being sent to a gay conversion therapy camp by his fundamentalist father.
Luckily, he finds a room to rent in a house owned by a gay attorney near UCLA. His housemates are a fabulous Black drag queen with an amazing voice, a hard-partying porn star, and a hunky Marine veteran with post-war baggage. This colorful crew becomes Bryan's new family, supporting him as he navigates his new life as an openly gay high school senior who must support himself and somehow save for college.
Bryan struggles to fit in at his new high school, and he soon experiences homophobia and bullying. He befriends an out and proud Black lesbian named LaTanya, and together they inject fresh energy into the school's stagnant Gay-Straight Alliance and work to turn the school into a more welcoming place for LGBTQ+ students.
Along the way, Bryan learns how to deal with dating and sex, homesickness, financial challenges, and many other aspects of adulthood – all while staying on the down-low to avoid being discovered and sent back to his religious, homophobic parents in Kansas.

Bryan's journey to becoming an Instant Adult is sometimes humorous and sometimes heartbreaking, but always compelling. You'll connect with the inherently lovable Bryan and cheer for him every step of the way.
Instant Adult is available now in paperback and eBook from Amazon and other vendors.

* Bryan changes his name to Ryan when he turns 18.
Open Books, Closed Sets
As Ryan Robertson* begins college at UCLA, all he wants is to do well in his classes, make some friends, and enjoy his college experience.
But he soon learns that working in the adult entertainment industry to support himself and pay for college makes normalcy impossible. The scheduling demands of his profession rule out most extracurricular activities and require constant balancing with his classes. Worse, the reactions he encounters when people discover his livelihood make it difficult for him to build friendships or relationships. The elephant is simply too big for the room.
Ryan lives in a house near campus owned by Hal, a gay attorney. His housemates are Ted, a hunky Marine veteran with post-war baggage; Darnell, a fabulous Black drag queen with an amazing voice; and Ricky, a hard-partying porn star. This colorful crew, Ryan's family of choice, provides love and support as he navigates college life and adulthood. Their adventures add important dimensions to the story.
Ryan's heartwarming coming-of-age journey is filled with hilarity, drama, challenges, and growth. He discovers that sometimes, life's most important lessons are learned outside the classroom.
Open Books, Closed Sets, the much-anticipated follow-up to Maybe Next Year and Instant Adult, is now available in paperback and eBook from Amazon and other vendors.

*Ryan changed his name from Bryan when he turned 18.
RETIREMENT LIFESTYLE
---
Design Your Dream Retirement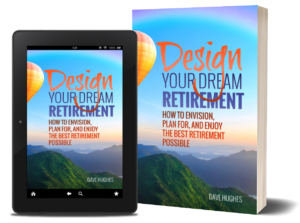 How to Envision, Plan For, and Enjoy the Best Retirement Possible
Design Your Dream Retirement will show you how to visualize your retirement in an optimistic, possibility-filled light, and provide you with the knowledge and tools to help you create a plan for achieving your retirement dreams. This book will help you envision, plan for, and ultimately enjoy the best retirement possible.
Smooth Sailing Into Retirement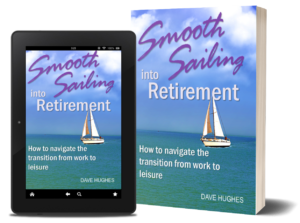 How to Navigate the Transition from Work to Leisure
Smooth Sailing into Retirement will guide you from your last few months of work through your first year of retirement. It identifies the many ways your life will change and prepares you for the emotions you may experience along the way. At each step, you will receive strategies for dealing with these changes.
The Quest for Retirement Utopia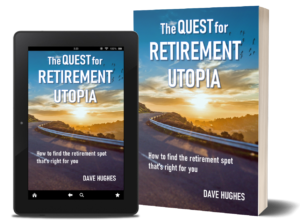 How to Find the Retirement Spot That's Right for You
The Quest for Retirement Utopia will suggest new possibilities for where and how you might retire. It will help you evaluate each place realistically and dissuade you from making a poor choice. And it will provide you with the resources you need to properly evaluate the places you are thinking about retiring so that you can make the most informed choice.
The Quest for Retirement Utopia will help you find the retirement spot that's right for you!