Dave Hughes has written three gay fiction novels, Maybe Next Year, Instant Adult, and Open Books, Closed Sets. These are the first three books in a series of six. His first short story, Cruise Virgins, is available free to subscribers of his newsletter.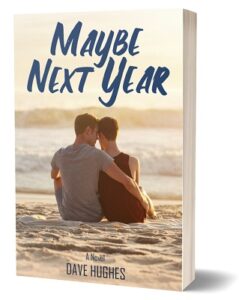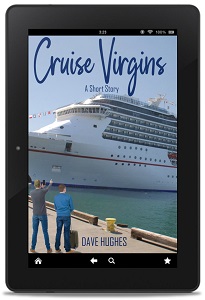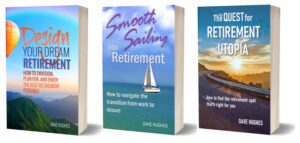 In addition to fiction, Dave has written three retirement lifestyle planning books, Design Your Dream Retirement, Smooth Sailing Into Retirement, and The Quest for Retirement Utopia. Dave created the website RetireFabulously.com, which enables readers to envision, plan for, and enjoy the best retirement possible. In addition to writing hundreds of articles for RetireFabulously.com, Dave's writing has appeared on US News & World Report, lgbtSr.com, Medium, Yahoo! Finance, CNN/Money, Next Avenue, Tiny Buddha, and others.
Aside from his writing, Dave is also a jazz musician. He plays trombone, steel pan, and electric bass in various bands in the Phoenix area. He owns an embarrassingly large collection of jazz, Brazilian, exotica, steel band, jazz/rock, and vocal ensemble CDs and videos.
Prior to retiring early at age 56, Dave was a software engineer for 34 years, working for companies such as Intel Corporation, Computer Sciences Corporation, McDonnell Douglas Space Systems, and NCR Corporation. Over the course of his career, his projects included software development, customer support, training, course development, and management.
Dave resides near Phoenix, Arizona with his husband Jeff and their dog Maynard.