Interview with author/podcaster Mark McNease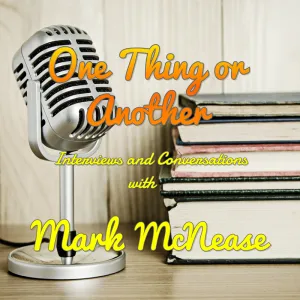 Mark McNease is an accomplished author of gay-themed murder/mystery novels and more. Visit markmcnease.com to discover his work. Mark also did a great job as editor my first two retirement books. He's been a great supporter of my work on RetireFabulously.com and a mentor to me as an author.
In August, 2022, Mark invited me to be a guest on his One Thing or Another podcast to discuss Fiction Writing and Pursuing Our Passions. We talk about Instant Adult and why I switched from writing retirement books to writing gay fiction. Click to listen!